Mitsubishi Car Spray Paint Aerosol Cans - Touch Up & Repairs £14.99 400ml
Low cost colour matched
Mitsubishi car spray paint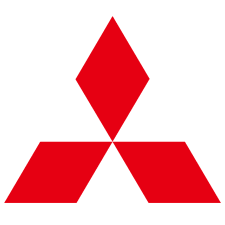 cans custom mixed & packaged into high quality 400ml aerosol canisters making them the perfect low cost option for Mitsubishi car paint touch ups, repairs or re-spraying your automobile an alternative colour. 1k & 2k (also known as 2-Pack aerosols) options are available.
Bulk discount car paint prices
are available from as low as £3.99.
Mitsubishi paint touch up & repair pots
from £7.50.
Condition: New
Availability: In stock
Quantitative Discounts
| Cans | 1K Price | 2K Price |
| --- | --- | --- |
| 0 - 9 | £14.99 | £18.99 |
| 10 - 49 | £13.99 | £17.99 |
| 50 - 99 | £12.99 | £16.99 |
| 100 - 199 | £11.99 | £15.99 |
| 200 - 499 | £10.99 | £14.99 |
| 500 - 999 | £9.99 | £13.99 |
| 1000 + | £8.99 | £12.99 |
Mitsubishi Paint Order Form
Mitsubishi Touch Up Pots
Where To Locate Your Mitsubishi Car Paint Colour Codes
Your Mitsubishi cars paint colour code can be found in your owner's manual. Should you have misplaced the owner's manual you may also be able to locate the code directly on your vehicle in one of several locations, please see diagram below for reference of where to look.
Typical locations where to search for your colour codes include:
1. Spare tire
2. Car Boot lid
3. Driver's side door
4. Rear middle console
5. Under the driver's seat
6. Right hand sun visor
7. Glove box
8. Engine compartment
9. Radiator
Caution Before Applying Mitsubishi Spray Paint
These are mixed colour paints; the accuracy of the colour should be checked BEFORE application. No responsibility for colour differences will be accepted once the paint has been applied.
Please be aware, all Mitsubishi paints are supplied as unprotected 'Base coats' with a matt finish. This means you will need to apply a aerosol lacquer over the top to give the paint protection from damages and to achieve your desired gloss level and colour pigment. For optimal results we also recommend aerosol primer be used on all surfaces before paint is applied.
Safety Data Sheets
Mitsubishi 1K/1 Pack Data Sheet
Mitsubishi 2K/2 Pack Data Sheet
Drying Times
20 - 30 minutes touch dry
Directions For Use
1. Ensure surface area of your Mitsubishi is clean and dry.
2. Mask adjoining area with tape.
3. Shake can for two minutes before use.
4. Test product first on another small area to check colour.
5. Hold the spray head at a distance 20 to 30 cm away from the surface to be painted.
6. Spray with an even stroke from right to left and release the spray head at the end of each stroke.
7. After use, invert can clear spray head by spraying until clear gas only is emitted.
8. If paint spray head should clog, remove and clean with cellulose thinners.
9. Never point spray head towards a person.
Related Car Paints
If you have any questions about our Mitsubishi aerosol paints please ring us on 01908 991095 or drop us an e-mail.