1K Plastic Primer - 400ml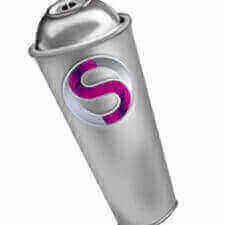 High quality low cost

1K Plastic Primer - 400ml
Product Code:
1K Plastic Primer - 400ml
Condition New
Availability In stock
Our 1K plastic Primer has been specially developed to provide a tough, durable base for todays modern automotive surfaces including rigid plastics, fibreglass, metals etc. Plastic Primer can be sprayed directly onto most rigid plastic surfaces such as bumpers and wheel trims. Promotes optimum adhesion to plastic surfaces. Eliminates the need for specialised pre treatments. Also, suitable for use on non ferrous metals.
1K Plastic Primer - 400ml Order Form