We are open as normal - FREE SHIPPING UK MAINLAND for ORDERS OVER £75
RAL Metallic Colour Chart Spray Paint Cans 1K & 2K Aerosols £10.99 400ml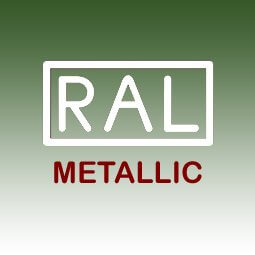 Our company provides the entire range of high quality custom mixed Ral Metallic aerosol spray paint cans for clients across the UK & Europe. Our prices cant be beaten and start from £10.99 + VAT per can which makes us the cheapest UK supplier of classic colour chart paint online. Click on a colour below to be taken to its order page.
Matt Only RAL Classic Paints
This paint replicates steel effect; you can easily replicate the look of brushed-steel panels with this paint. This paint does not contain a metallic fleck.
Close